Last Updated on June 19, 2022 by Guillermina
Whether you're a fan of the game or a first-time participator, it's always good to know how to get a free horse on Star Stable! 
Star Stable is fun to play, but there isn't much you can do in the game if you don't have a horse. In this article, I explain how you can get one. 
How To Typically Get A Horse On Star Stable
You can only use star coins to get a new horse on Star Stable. All new horses can be found in the tiny stables near Jorvik. 
Each site has various breeds in different colors. If you'd like to purchase a horse, you'll need star coins of your own. 
Non-Star Riders: If you aren't a Star Rider and want to purchase a horse, you can use the home stable. You won't be able to modify the location of your home stable or use the wardrobe within it.
Star Riders: You'll receive star coins every Saturday if you subscribe as a Star Rider. You can use these for extras not available to non-subscribers.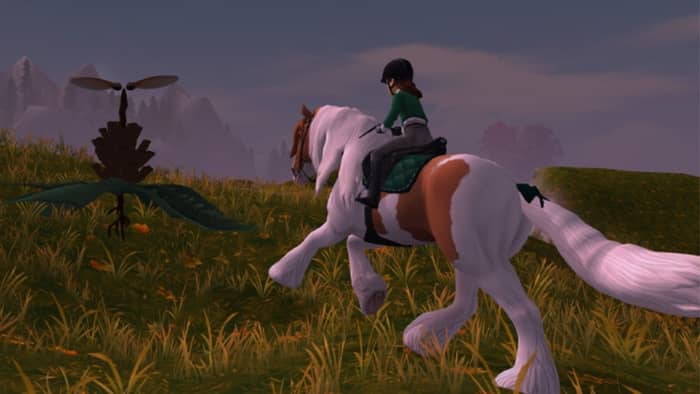 How To Get Star Coins In Star Stable
There are a few ways you can get star coins in Star Stable:
Sign Up As a Star Rider 
The easiest way to get star coins in Star Stable is to sign up as a Star Rider. 
All premium Star Stable members pay for their accounts and receive various in-game goodies in return. 
You'll get 100 star coins just for signing up with a one-month subscription package. Signing up for three months will earn you 300 coins, while a 12-month membership gives you 1200 coins.
In addition, Star Rider subscribers will receive 100 star coins every Saturday for the duration of their subscription. The weekly distribution of star coins stops once the premium membership expires.
Buy Them from the Official Store Website 
The most convenient way to get as many star coins as you want in Star Stable is to purchase them from the official website store. 
Always be sure to go to the official website. Some fake sites will offer you great discounts, but they are not trustworthy.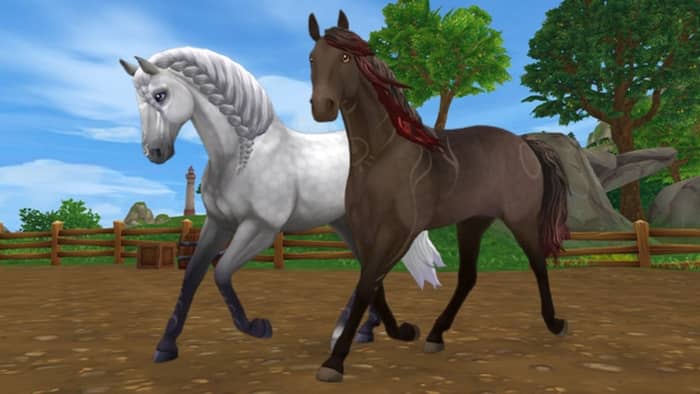 Star Coin Event Giveaways 
The Star Stable team may offer some special star coin freebies from time to time. You'll want to keep a watch on their social media outlets like Facebook and Twitter for these.
How To Get A Free Horse On Star Stable
Buying a horse in Star Stable is a guaranteed way to get one, but there are two methods that prove to be successful if you want to get a free one. 
Method One: The first method is to help other people in the game. Some might give you star coins in return which will help you buy a horse. The key is to not beg for these. Instead, build connections and form relationships with other players. Also, volunteer your skills and time to help others. 
Method Two: The second method is through a website called PointsPrizes.com. PointsPrizes work by rewarding you with points for completing simple tasks like signing up for a newsletter, completing a brief survey, or enrolling for a website. You can swap your points for star coins once you've earned enough. A few sites are doing something similar, but I've found PointsPrizes to be the best of the best by far.
Pro Tips For Playing Star Stable
Star Stable is a strategy game, and if you'd like to succeed, you need to think carefully about every move you make. Here are some of my pro tips for getting ahead in the game!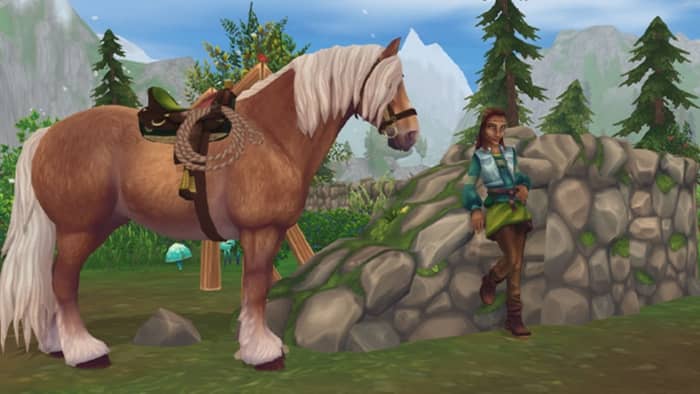 Purchase the best equipment before you start running with your horse. You can buy running gear in the shopping mall, but Golden Hills Valley, Valley of the Hidden Dinosaur, and Harvest Counties are ideal.

Look for shortcuts while you train. There are many to find if you pay attention, and they'll save you time. You can jump over certain sections or cut through others to shorten the ride to your destination.

When choosing the best horse for a race, remember that swiftness and speed are the best stats to enhance, followed by discipline, agility, and command. If you need to jump some fences, you can also increase your horse's jumping ability.

Your levels will climb in unison with your horse's. The most important thing is to train your horse to be at or above your level.

You can get more done when you do stable duties from the right to the left side of the barn.

Save some money on short rides by calling for a pickup. You can save up to 100 Jorvik shillings per ride.

Sometimes you won't know where you are or what you're doing during a race. Many riders may be present simultaneously, making it difficult for you to see things clearly. To avoid this, simply add riders to your ignore list and remove them again after the race.
Summing It Up
You'll almost always have to pay for a horse in Star Stable, but there are some things you can do to earn star coins without spending a dime. With these, you can buy the horse of your dreams!
I hope this article was helpful and that you'll use these tips to get a free horse in Star Stable. If you have any other questions about the game, ask them in the comments. 
FAQs
How do you get a horse on Star Stable?
You can get a horse in Star Stable by purchasing one.
How do you become a Star Rider on Star Stable for free?
You can only become a Star Rider on Star Stable by purchasing a monthly subscription. There might be an occasional discount code or competition on the official Star Stable social media sites, so keep an eye on these!
Can you ride your horse in Star Stable Horses?
Yes.
After you raise your foal in Star Stable, you can transfer them to Star Stable Horses, where you'll be able to ride them.
How do you level up a horse?
You can level up your horse by doing chores and participating in daily races.