Last Updated on July 3, 2022 by Guillermina
Picking the best name is easier when using a show horse name generator. These handy tools can help when you lack inspiration and introduce you to ideas you've never thought of before!
Your horse needs a show name as unique as their personality. If your horse succeeds in competitions, they'll carry their name with them throughout. You need t carefully choose a name that suits them and will be remembered for years to come! 
In this article, I share why choosing a great show name for your horse is essential, two of the coolest show horse name generators you can turn to for help, and list other inspiration sources that will help you pick the best name!
Reason To Name Your Show Horse
Horses are given show names to ensure that no two horses have the same name during a competition. You can get creative when naming your horse, and for the most part, there are no restrictions.
Your horse might have a common name or nickname at your barn. Most owners create these everyday names by combining their horses' father's and mother's names. These names are sometimes used as show names too. It's easy enough to do unless your horse needs to be registered. 
You can also name your show horse based on the place where it was bred to honor where your horse came from. This will show everyone at a competition where your horse originated from. 
Naming your horse after a specific characteristic is also very common, and it makes your horse stand out amongst the crowd.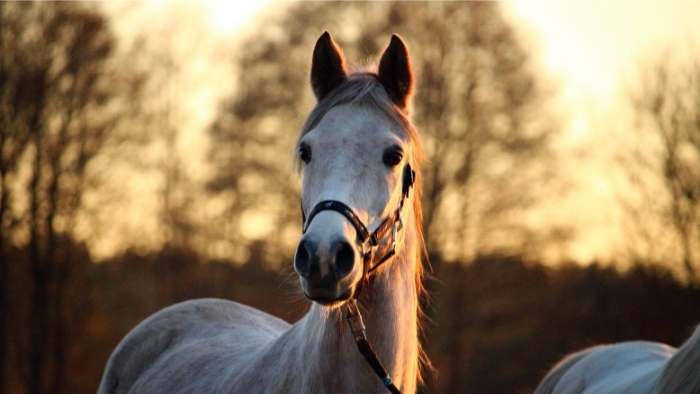 The Best Show Horse Name Generator
There are many if not thousands of horse name generators out there. Here are two crowd favorites:
Windy Acres Ranch
Windy Acres Ranch is one of the most effective horse name generators available. Some examples of great names generated here are:
Fleet foot

Riverwind

Ruffian

Timpani
This site only generates one-word names, but you have control over them. You can customize your horse's gender and physical features like its coat color. It even lets you choose between five languages: English and four other languages based on "Lord of the Rings."
Horse Rider Supply
Another good horse name generator is Horse Rider Supply. It allows you to generate multiple-word names and also has an extensive list of great horse names to choose from.
You can search for names by color, gender, horse size, and country. There's also an alphabetical name database. 
Some great names that came from this site are:
Lady Slippers

Ace of Spades

Winsome

New Moon
The site also has an app you can download for offline use. This is useful when you want to look for names while you're in an area with limited connectivity like your stables.
Things To Keep In Mind When Naming Your Horse
Many horse owners today want to find a name that truly fits their horse's personality or appearance. However, with literally thousands of options, deciding on the best name for your companion isn't always easy.
Take a look at the following things to keep in mind:
Heritage: Picking a name representing your horse's heritage can lead to some interesting possibilities. You can give your Swedish Warmblood a name with Swedish origins as a way to honor their breed. A name like "Olaf" could work great for your Norwegian Fjord.
The pedigree of your horse can also provide thoughts and ideas. Use a related version of the name or a name with a similar theme to honor one of your horse's ancestors. You can go as far back in their bloodline as you want! 
Multi Horse Scenarios: Ideally, your horse's name should be distinct from the other horses at your barn. On the other hand, it can be entertaining if their names complement each other or involve a common theme. 
For example, "Maggie" and "Murphy" sound similar but not identical, whereas "Bess" and "Beth" are nearly identical and may make people confused. While you and your family will most likely be able to tell the names and horses apart, stable managers and others from the barn may become confused.
Consider whether similar names could work for you. If your horses look alike, choose a unique name for each. If you can easily tell them apart when looking at them, consider names that match well.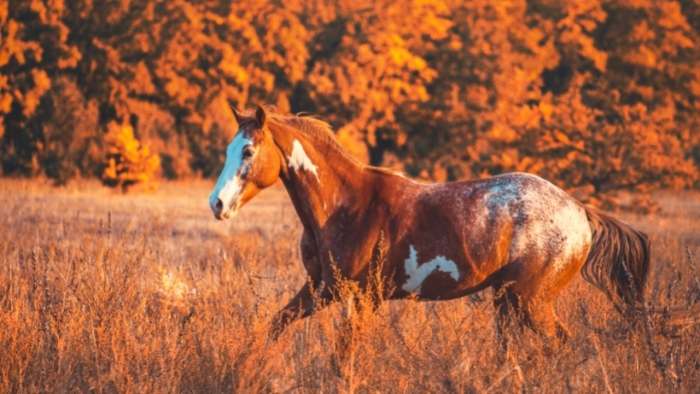 Breed Registry Regulations: Many breed registries have rules and restrictions concerning horse names. This can pertain to the name length or the first letter of the name. Double-check the registry regulations for your horse's breed before deciding on a name that might not be suitable. 
In Ending
A show horse name generator can be of great help when you're struggling to pick a name for your horse. You can combine these name generators with other sources of inspiration to find a name that suits your horse best.
Unique names make horses stand out, but if you've heard or seen a name you like and believe it fits your horse's personality perfectly, use it!
I hope you find the horse show name generators mentioned in this article helpful and use the other tips too. You're welcome to share your horse's name in the comments or ask any other questions you have about picking the right name for them.
FAQs
How do you come up with a horse show name?
You can turn to multiple inspiration sources when trying to think of a show name for your horse. Your horse's personality, breed line, appearance, and characteristics can help you come up with a name. You can also look through name books and websites or ask your friends and family for help.
What are good show names for horses?
There are too many great show names for horses to pick the best, but some good unforgettable ones are Trigger, Ransom, Gunpowder, Lucky Lady, Shooting Star, and Twilight Zone.
What is a good racehorse name?
Racehorses typically have names that fit their personalities. Good ones include Red Rum, Wintergreen, Blitz, Twenty Grand, and Citation.
What is the most popular horse name?
The five most popular horse names are Alex, Alexia, Bella, Fancy, and Lilly.